today's morning i attended my primary school friends' gathering..
if no mistake on the 1st day of CNY i do received a SMS from Jun Thiam,who is the organzier of this gathering
"Dear all pemegang saham of white gang sdn bhd.(i was in the White Class while in primary school) Our reunion gathering is on tis coming friday,30 of Jan!!
Venue:Yvonne Lee's house
Time:10am,pls don't b late!!
For more information,pls contact me!We provide transport also for those no transport 2 go..Thx!!!"
before this,there was another gathering which was organised on December last year.But that time i have already fly to KL for my studying so ...
actually quite disappointed because during that time lots of people have attended compare to this time

Fortunately i still have the chance to join the gathering this time though not many people presence that i have expected ...
i do have a lot of fun to meet you guys again,so many names and memories that suddenly pop up in my mind ...
but this morning before i plan to go Yvonee house,Jun Thiam suddenly sent another SMS to me,
Dear all white geng sdn bhd..
The NEW meeting place of our reunion gathering on this coming friday has changed to Andy Lau's house at Green Height.
Time: 10am
For those who do not have any idea of where's his house,pls meet me at Cold Storage. Pls be informed. Thank ü.
i was like OMG because Yvonne house was actually flood!
as i was behindhand,so i quickly get myself ready and rush to Cold Storage (they were actually waiting me there =p)so sorry i am late!!!
then i just "tumpang" or took Zhi Gang's car to Puong Yuan house ...
Bryan had arrived and waited quite a long time there ...
Woaw~ everyone ...really long time no see yar!!!
quite of number of them has really change alots (and i am the one of them =p according to them)
the guys look more handsome and MAN
and the gals of course look prettier and SEXY lo
(but i am not counted in la)
but 1 thing that has never change which is their way they act or perhaps known it as style ...
that's make me feel happy at least i won't get confused and unfamiliar to them
but obviously everyone is still cute to me!!!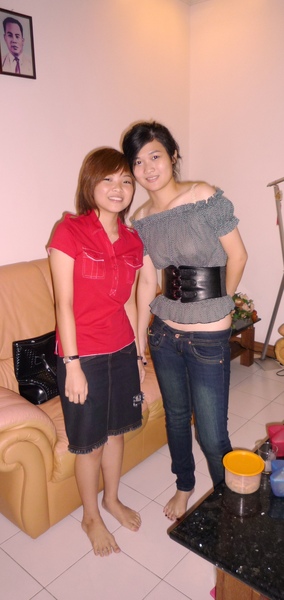 Foo Mei and me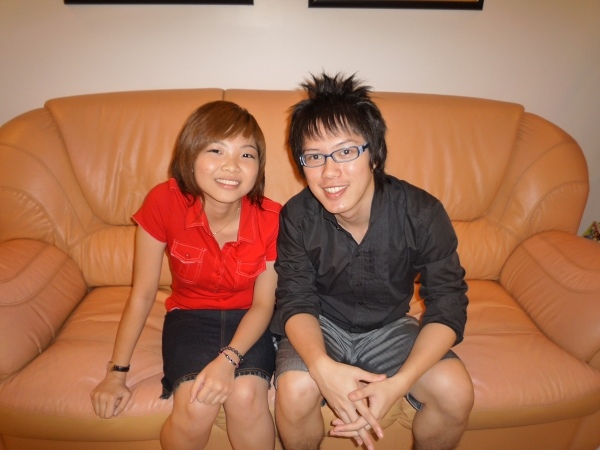 Jun Thiam and me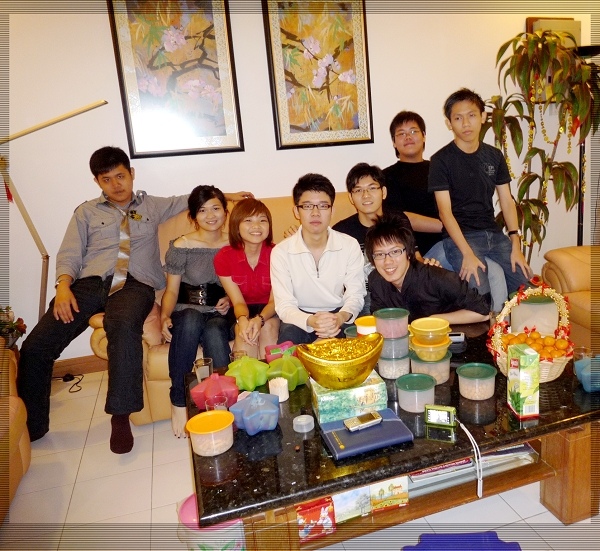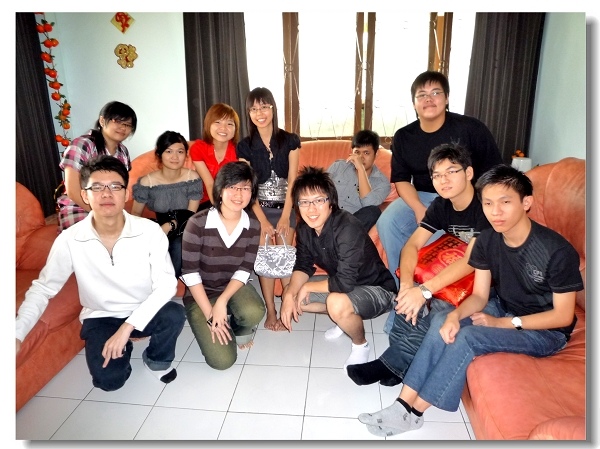 our group photos
so sad can't take photos with the others except Foo Mei and Jun Thiam
hoping there's still a time to take photo one by one with you guys
hope to see you soon!!!
Bye and Happy CNY!!!